Let's Work Together
We're here to understand your business and to help you protect it.
Business Owners Insurance (BOP)
The basic property, liability, and business income coverages required for a business owner in one package.
Commercial General Liability Insurance
Provides coverage to a business for bodily injury, personal injury, and property damage caused by the business's operations, products, or injuries that occur on the business's premises.
Additional Coverage Options:
Contractors Liability Insurance
Employment Practice Liability Insurance
Errors & Omissions Liability Insurance
Directors & Officers Liability Insurance
Builders Risk Insurance
Liquor Liability Insurance
Fiduciary Liability Insurance

Designed specifically for vehicles owned by and used for a business. Commercial car insurance can offer both liability coverage and collision coverage for business vehicles and their drivers for accidents or injuries.
Additional Coverage Options:
Commercial Property Insurance
Protects commercial property from incidents such as fire, theft, and natural disaster.
Nonprofit & Religious Organization Insurance
Covers financial losses relating to specific damages and liabilities stated in the insurance policy.
Additional Coverage Options:
Directors & Officers Liability Insurance
Workers' Compensation Insurance
A government-mandated program that provides benefits to workers who become injured or ill on the job or because of the job.
Commercial Umbrella Insurance
Provides extra coverage to help pay for costs that exceed certain liability policy limits. Without this type of coverage, a business may need to pay out of pocket for liability claims that cost more than coverage limits.
Cyber Liability Insurance
Provides businesses with a combination of coverage options to help protect from data breaches and other cyber security issues.
A three-party agreement that legally binds together a principal who needs the bond, an obligee who requires the bond and a surety company that sells the bond.
A type of term insurance in which one contract is issued to cover multiple people. The most common group is a company, where the contract is issued to the employer who then offers coverage as a benefit to employees.
A life insurance policy that a company purchases on the life of an owner, a top executive, or another individual considered critical to the business.
---

Connect with us today!
Email:
fishback.ins@bankeasy.com
Sioux Falls:

 
605.782.8075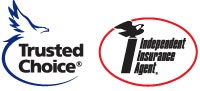 The insurance product or annuity is not a deposit or other obligation of, or guaranteed by, the bank or an affiliate of the bank and is not insured by the FDIC or any other agency of the US, the bank, or an affiliate of the bank. There may be investment risk associated with the product, including the possible loss of value.