Let's Work Together
From small hobby farms to large dairy operations. We can help you find the right coverage for your home, buildings, farm equipment, animals and more.
Provides homeowners, commercial property, and commercial liability coverage, typically for family and individually operated farms, not large commercial or corporate farming operations. It is common for farms to have both residential and commercial on site, so the combination of commercial and personal coverages is necessary.
Covers accidents and unexpected incidents that may affect farm animals.
Provides protection from the financial fallout of perils that affects crops, such as: Flooding, Drought, Hail, Price fluctuation for agricultural products.
Agricultural Equipment Insurance
Covers tools and machinery necessary for the farming business to operate.
Protects the structure of your home, belongings inside and outdoor structures.
Coverage for a vehicle primarily stored and used on a farm or ranch.
Protects those who visit your farm or the property of others if it is damaged due to your farm operations.
Farm Structures Insurance
Covers loss or damage to your farm buildings and structures.
---

Connect with us today!
Email:
fishback.ins@bankeasy.com
Sioux Falls:

 
605.782.8075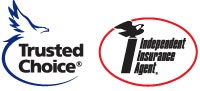 The insurance product or annuity is not a deposit or other obligation of, or guaranteed by, the bank or an affiliate of the bank and is not insured by the FDIC or any other agency of the US, the bank, or an affiliate of the bank. There may be investment risk associated with the product, including the possible loss of value.