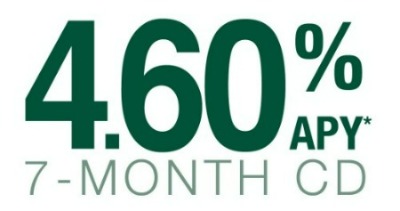 L
ooking for a great CD rate? EASY!
If you're ready for a safe and flexible investment strategy, complete the form to request more information
about this 7-month Certificate of Deposit (CD) rate!
*This 7-month CD has a 4.60% annual percentage yield (APY). Rate effective as of 4/26/2023. $1000 minimum deposit is required to open. Penalty for early withdrawal. Not available for government or institutional funds. No term or rate exceptions.