Insurance You Can Trust
Let us help you make sure you and your family are covered for all your home, auto, life and health insurance needs.
Covers you and your passengers in the event of a vehicle accident or theft. This includes:
Vehicle damage, including your car or another driver's car.
Property damage or bodily injuries caused by an accident.
Medical bills and/or funeral expenses related to injuries from an accident.


Additional coverage options:
Classic / Exotic Car Insurance
Covers losses and damage to your house and assets in the home, including interior damage, exterior damage, and injury that arises while on the property. 
Additional coverage options:
Flood Insurance
Mobile Home Insurance
Home Warranty Insurance
Renters Insurance

Personal Umbrella Insurance
Designed to protect you from larger and potentially devastating claims that exceed your homeowners, auto, or watercraft policy coverage. It can cover the policyholder and other members of the family or household, and injury to others or damage to their possessions.
Condo-owners (Condominium) Insurance
A type of homeowner's insurance that financially protects a policyholder's condominium from various perils, such as fire, weather damage, vandalism, smoke, and explosions. It only protects the individual unit, not common areas, such as hallways, staircases, and elevators.
Landlord Insurance (Dwelling Fire)
Covers a property owner from losses or injuries connected to a rental property. Losses could include, but is not limited to, building structure damage, loss of use, and loss of rental income.
Recreational Vehicles Insurance
Coverage provided for RV's, motorhomes, 5th wheels and more. It can help protect you and your passengers in the event of a vehicle accident or theft as well as collisions, injury, or death.
Additional coverage options:
Motorcycle Insurance
Off-Road Vehicle Insurance
RV/Camper Insurance
Watercraft Insurance
Snowmobile Insurance

Protects your investment in a specific event if you unexpectedly need to cancel your event or if you're found responsible for property damage or an injury caused during your event. A policy could include coverage for cancellation due to the death, illness or serious injury of a key participant in the event, or a key vendor does not show up, among other expenses.
Helps to lessen the overall costs of expensive veterinary bills.
Individual Life Insurance
Term Life – Guarantees payment of a stated death benefit if the covered person dies during a specified term. Once the term expires, the policyholder can either renew it for another term, convert the policy to permanent coverage, or allow the term life insurance policy to terminate.
Whole Life – One type of permanent life insurance, also known as traditional life insurance, provides permanent death benefit coverage for the life of the insured. 
Child Life Insurance
Health Insurance
Individual Health Insurance
Long-Term Disability Insurance

An insurance contract issued and distributed by financial institutions with the intention of paying out invested funds in a fixed income stream in the future.
---

Connect with us today!
Email:
fishback.ins@bankeasy.com
Sioux Falls:

 
605.782.8075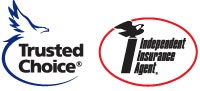 The insurance product or annuity is not a deposit or other obligation of, or guaranteed by, the bank or an affiliate of the bank and is not insured by the FDIC or any other agency of the US, the bank, or an affiliate of the bank. There may be investment risk associated with the product, including the possible loss of value.