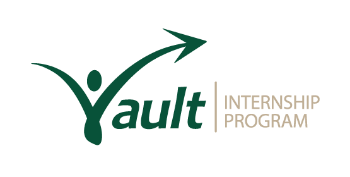 We Invest in Our Employees
We are passionate about educating ourselves and our customers. Vault your future career as we unlock practical experiences during your internship. Meet our leaders and customers while learning what careers in banking involve. We believe in banking easy and our interns can bank on that experience.

Gain professional work experience while exploring potential careers.
On-Boarding Program
Training Opportunities
Job Shadowing

Learn
what makes us passionate about our customers and banking.
Culture Camp
Volunteer Hours
670 Employees & Growing

We invest in your education while supporting a healthy, well-rounded lifestyle.
Flexible Intern Scheduling
Tuition Reimbursement
Student Loan Repayment
First Bank & Trust is an Equal Opportunity, Affirmative Action employer. All qualified applicants will receive consideration for employment without regard to race, color, religion, sex, sexual orientation, gender identity or expression, national origin, disability, or status as a protected veteran. Read our complete Equal Employment Opportunity Policy Statement. Applicants who would like to request reasonable accommodation to the application or interview process should call Human Resources at 800-843-1552 or email hr@bankeasy.com.