August 10, 2021
Several First Bank & Trust customers have contacted us regarding letters or postcards they received, claiming a time-sensitive matter with their mortgage (for example, warranty coverage about to expire). In reviewing copies of these notices, we can confirm that these letters were not sent by First Bank & Trust, and they are a scam. Please do not respond to the sender, and disregard/discard these letters.
Examples of Mailings: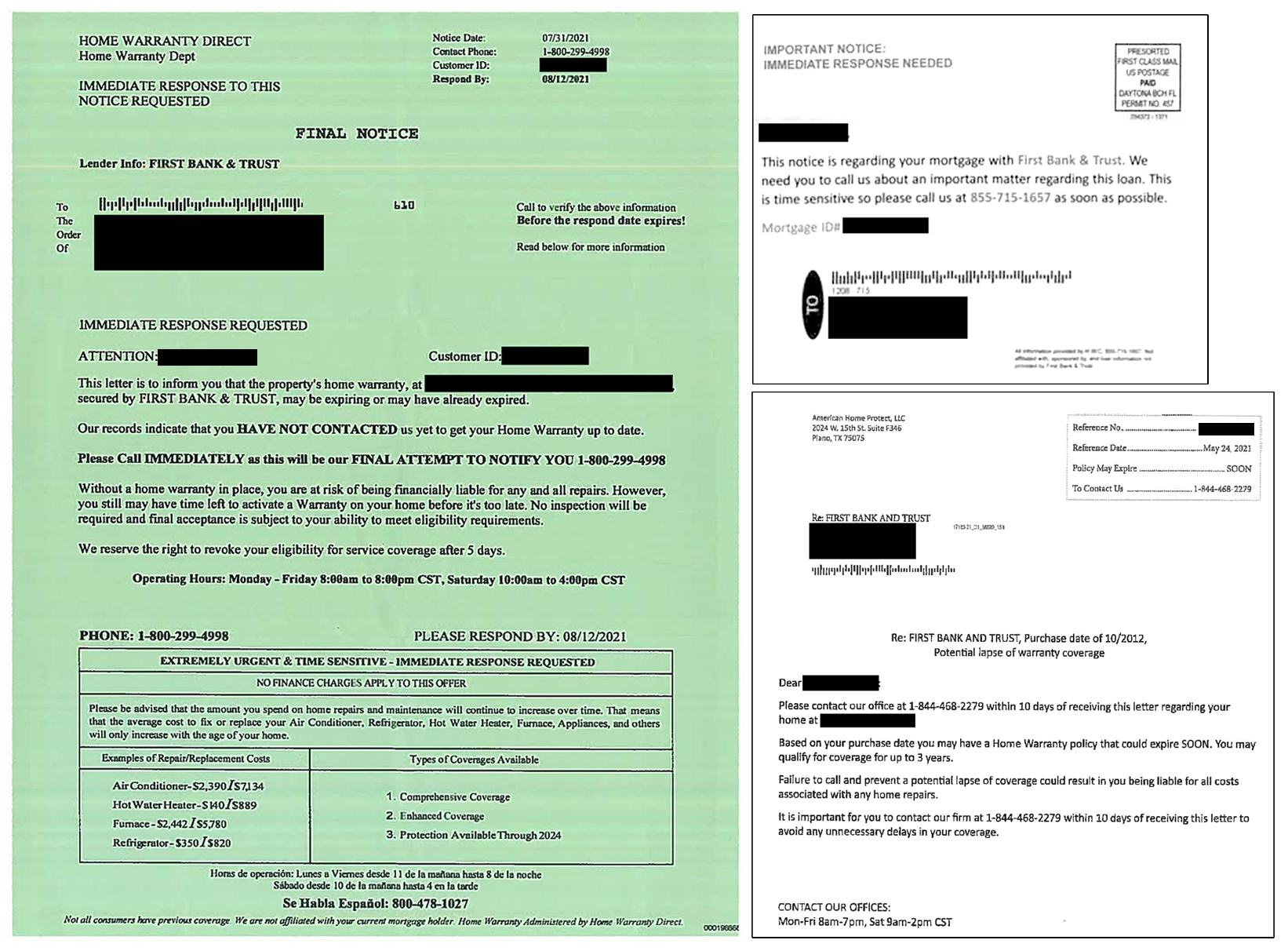 We're relieved that our customers questioned these letters, suspecting they were not from First Bank & Trust. We understand, however, that the specific information referenced in the letter (name, address, mortgage date, and loan amount) can be concerning. Please know that:
We do not sell or distribute any private, non-public information to non-affiliate third parties.
Some information about mortgages, regardless of lender, is public record. Scammers harvest and use this information to sound legitimate and encourage your reply.
Ways to Identify Phishing Attempts:
Correspondence is unexpected and contains a sense of urgency.
Offer comes from an unknown entity with whom you have no previous relationship.
Contact information on correspondence does not align with published and trusted contact information for the business it appears to be coming from.
Account number cited on correspondence does not match your actual loan number.
Sensitive information is requested, such as usernames, passwords, financial information, personal information, etc.
You can expect any correspondence from First Bank & Trust to display our logo, as well as include an address and phone number. If you are ever in doubt, please feel free to call us at 800.843.1552.