First Bank & Trust has 22 locations in 17 communities in South Dakota and Minnesota. Select a community for location details.
Toronto, South Dakota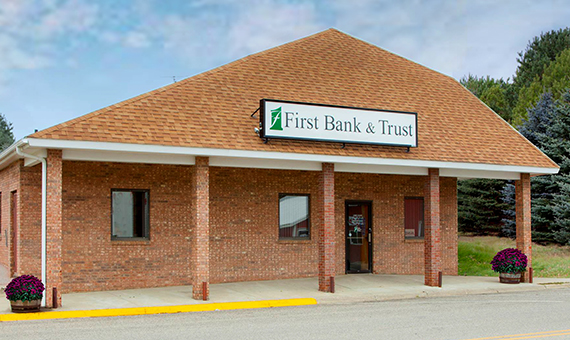 Location Information
Information
445 Main Avenue
Toronto, SD 57268

Lobby:
9:00 AM - 4:00 PM, M-F


605.794.4811 or
800.843.1552
FAX: 605.627.1653


Drive-up:
8:00 AM - 5:00 PM, M-F






ATM Available
Welcome to First Bank & Trust in Toronto
Life is better when you're comfortable. Guess that explains a lot about why we like it here in Toronto. After all, we know each other. And that's the ultimate feeling of comfort. BANKeasy. We'll show you the way.